---
chi siamo
Meccanica Nicoletti:
cable winders and unwinders.
And the qualified men who conceive, design and build them.
Excellence is the result of a serious and coherent work between professionals with a passion for innovation, always searching for new ideas to improve the product. A study in technological innovation, in the security of use and the quality and reliability of the instrumentation supplied.
This is Meccanica Nicoletti.
That's why, in a short time, we have revolutionized the field of winding and unwinding the cables, improving the production methods of our customers, reaching the world leadership in the production of fully automated handling equipment up to 500 m/min.
High quality performance and, above all, a high level of customization with solutions to meet every processing need, thanks to the advanced dedicated design.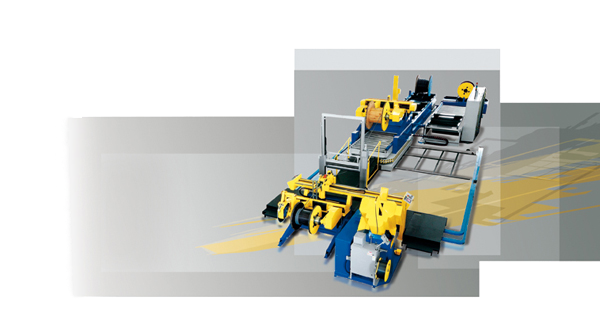 High automation:
example of work center entirely automated to wind the cable onto reels and make coils with automatic coil strapping. Maximum winding speed 500 m/min.